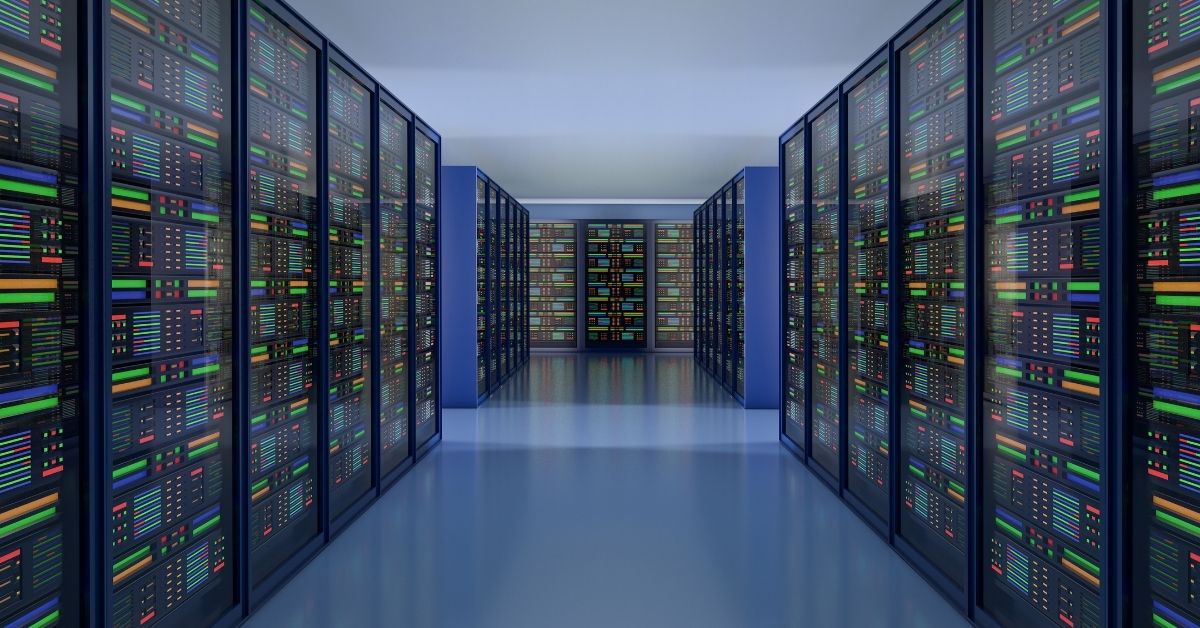 Storage Asset Optimization
Get the most out of your storage assets and contracts by architecting a more efficient infrastructure. Scroll down to learn more, or schedule a demo below.
---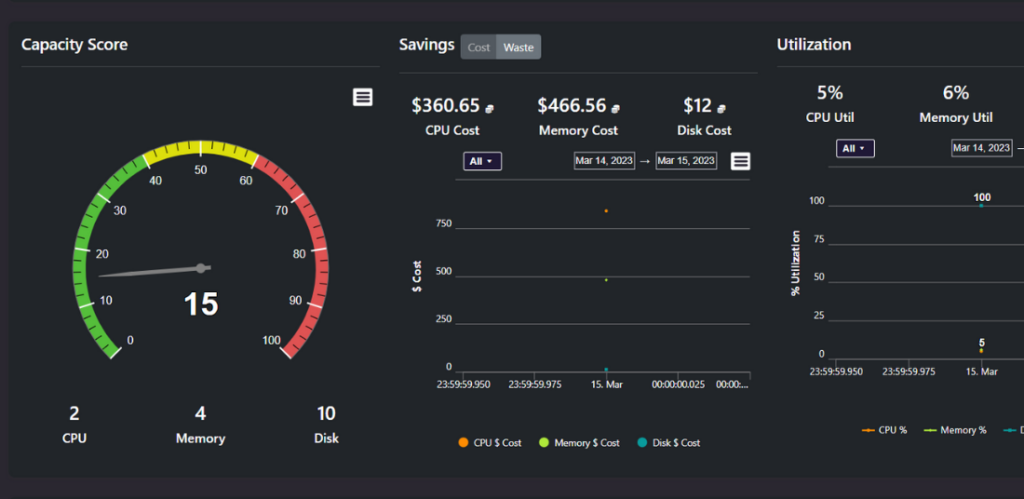 Visualize Potential Savings by Device
Instantly see how much any given device's workloads are costing (based on cloud costs for comparable workloads).
Quickly see how much your wasted device space is costing, and analyze how much money you could save (or lose) by migrating the device to or from the cloud.
---
---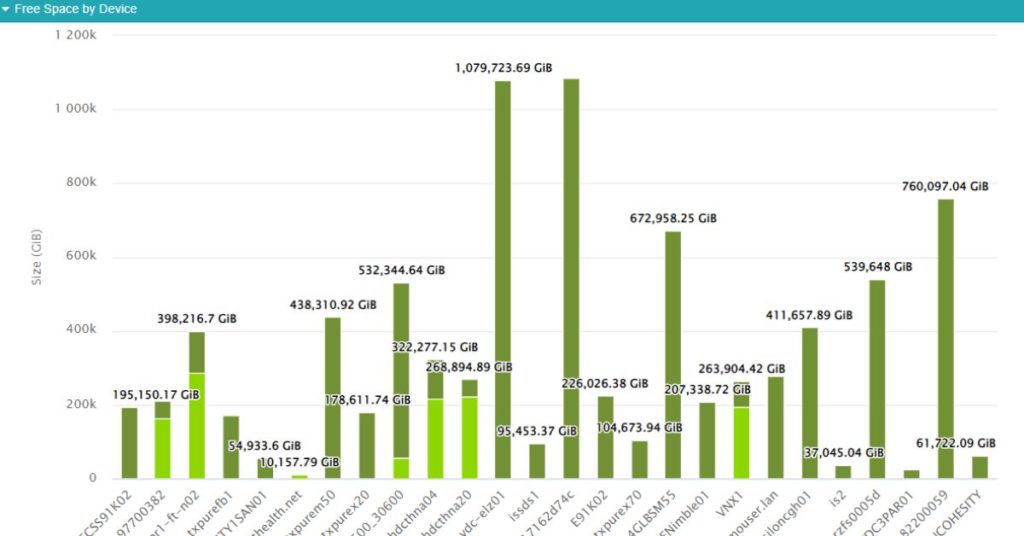 Find and Allocate Additional Device Space
Identify allocated but unused storage waiting to be put to use.
Find and consolidate space fragmented across pools and volumes.
Analyze allocation details for VMware and cloud storage together.
---
---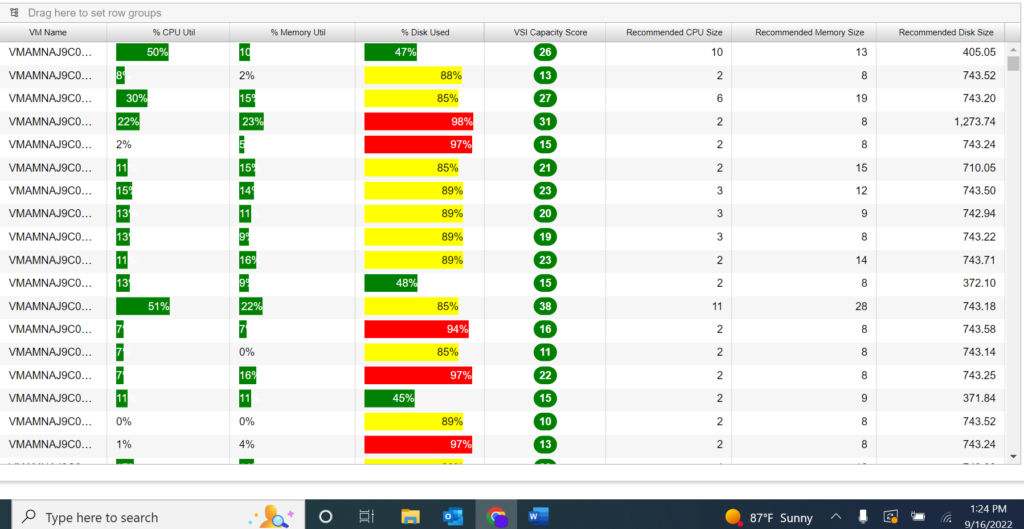 Rest Easy with Reallocation Recommendations
We make it easy to right-size workloads with exact recommendations for how many CPU, memory, and disk resources to add (or subtract) for optimal efficiency.
---
---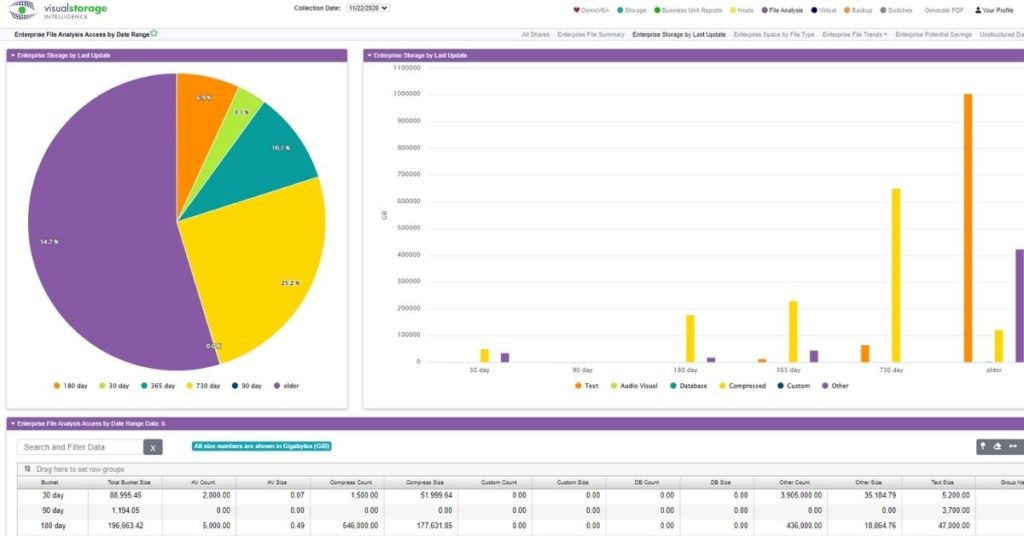 Find the Right Workloads to Migrate or Archive
In order to realize savings, it's important to match the right workloads to the right tiers. We help match performance tiers by tracking and showing you data according to:
how often data is accessed
how fast it needs to be accessed
the date it was last accessed
how much you are reading and writing to data files
---
"With Visual One Intelligence™, we are able to place and manage storage more strategically…to reduce our overall costs, improve our storage performance, and significantly lower the amount of time and effort required to do analysis."
Asset Optimization Case Studies
---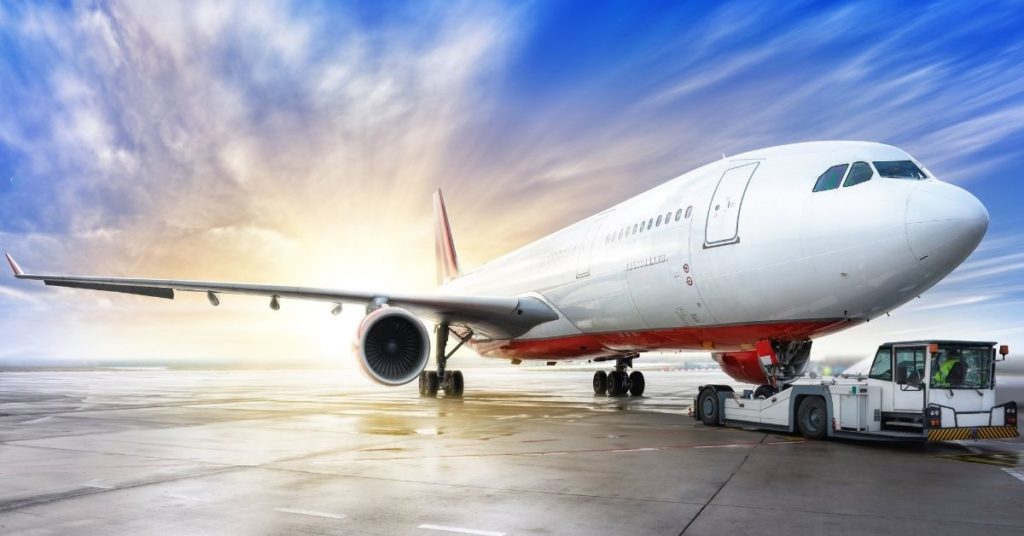 "Before Visual One Intelligence, our challenge was the amount of time it took to identify inefficiencies. We simply didn't have the technology in place to perform this analysis."
– Enterprise IT Director | Fortune 500 Airline
---
"With Visual One Intelligence, we are able to place and manage storage more strategically. This allowed us to reduce our overall costs, improve our storage performance, and significantly lower the amount of time and effort required to do analysis."
– IT Manager | Large Auto Parts Retailer
Storage Optimization FAQs
---
---