---
Unstructured data is multiplying faster than ever, but Visual One Intelligence's file analysis tool makes it easy to track and organize file data and reduce storage bloat.
With the ability to process over 1 billion records per hour, Visual One Intelligence™ enables smart and compliant data re-tiering, so you can spend your time where it counts – structuring your infrastructure as cost-effectively as possible.
---
Take Control of Unstructured Data
Visual File Intelligence – our file analysis tool – organizes and interprets your unstructured data, making it easy to spot data that can safely be archived or re-tiered without causing regulatory or operational risks.
The result? Less storage sprawl, more efficient tiering, and overall infrastructure efficiency.
---
Quickly See How Data is Distributed
Get an instant view into the distribution of data across your infrastructure by:
the kind of data,
who owns how much data,
how long data has remained untouched.
---
---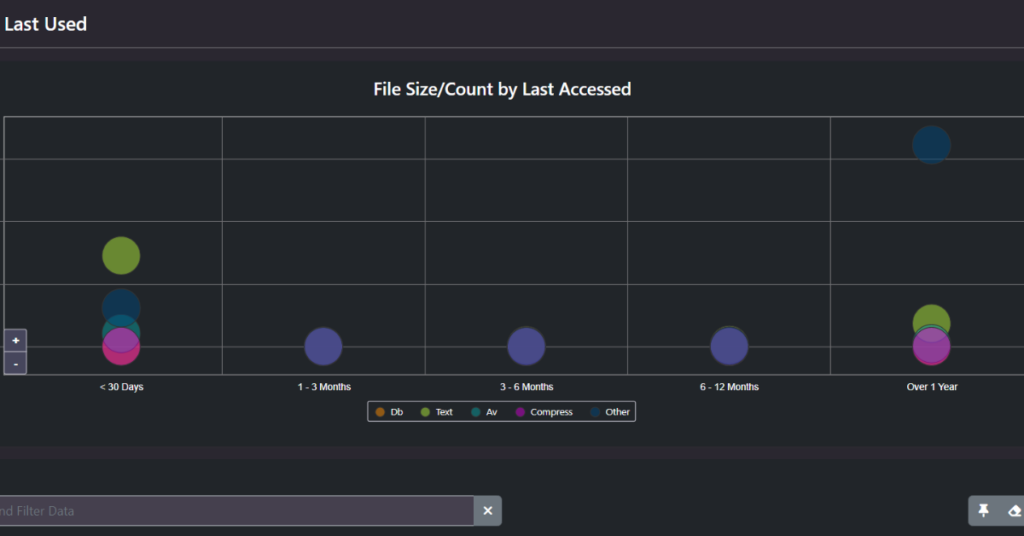 Shrink Your Data Footprint
It can be hard to know when data can safely be moved without running afoul of regulatory compliance or disrupting organizational activities.
Use our trend charts to quickly see how long your data typically remains untouched before no longer being needed. Reduce storage waste – without moving something you shouldn't.
---
---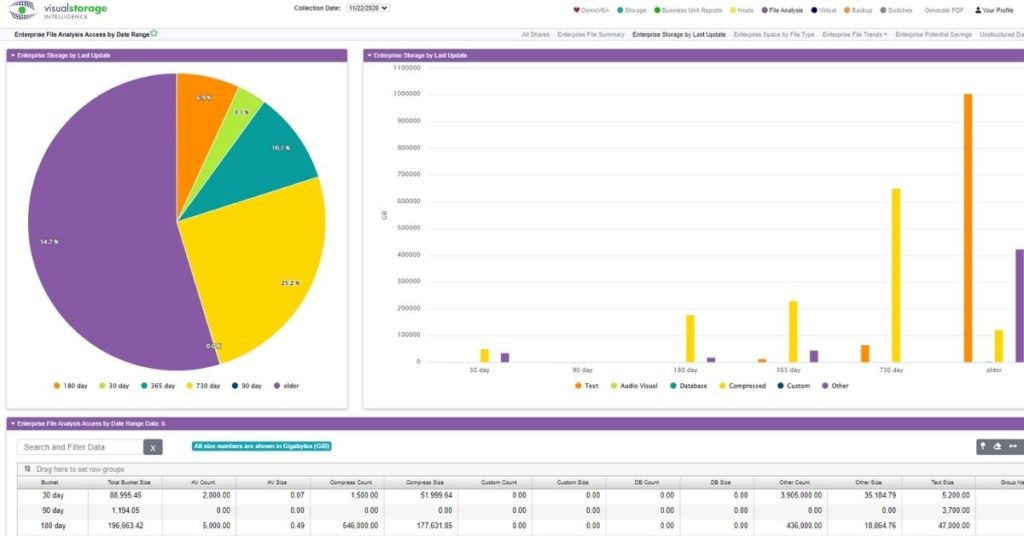 Automate File-by-File Research
Once you know which data sets might be ready for archival, re-tiering, or migration to the cloud, run a customized file analysis report to access details about only the files you are interested in.
With the ability to process one billion records per hour, Visual One Intelligence™ makes it easy to confirm when data can safely be moved or deleted.
---
"Most flexible adaptable tool for IT reporting…It's nice to not have to buy an additional licensed module in order to generate a critical one-off report."