In today's tech-saturated world, there are serious obstacles to buyer-seller trust. Even so, there are clear ways to recognize whether or not a trusted relationship can develop.
When it comes to vendor-buyer relationships, 72% of buyers place the greatest emphasis on "trust in the company (the seller)" when buying new goods or services for their organizations.
Everyone has limited time when searching for a technology provider – of which there are many. But if you found one you felt like you trusted, why would you bother researching the rest?
---
The Disappearance of Trust
Trust often serves as a foundation for gaining and retaining customers. For buyers, it sets the stage for faster problem-solving and improved job performance.
"The first job of any leader is to inspire trust."

Stephen M. R. Covey
Trust is the differentiator that attracts us to one person or organization despite countless other possibilities.
And in IT, there truly are countless other possibilities.
One Forrester analyst estimates there are 100,000 software companies globally – and there could be one million by 2027.
For every problem, there are products (or dozens) that claim to be the solution. No one has time to research all of them.
---
And the problem gets even worse:
When it comes to the technology industry, trust has dropped from first place among the most trusted industries in 2020 to ninth place in 2021.
Almost three out of four B2B purchasers who took part in the same fall 2021 study claimed that tech vendors often fall short of being honest.
76& of millennial and Gen-Z Deloitte survey respondents say companies are more focused on their own agendas than on working to benefit society.
---
Reasons to Believe
How do you know when you can trust a seller? After all, they have financial incentives to tell you whatever will turn you into a customer.
Even this article falls into the same trap. Think about it: you're reading this on a tech vendor's website. How do you know you can trust it to be objective?
But there are strong reasons to believe – or disbelieve – a company.
Competence, benevolence, and integrity are three critical factors that characterize and give rise to trustworthiness, according to organizational scientists and business-to-business technology researchers.
Here's what to look for:
---
Reason #1 to Trust an IT Vendor: Competence
Just how good is the company at what they do? At the end of the day, you want to pay for something that will help solve your problems. A company that excels at their craft will be more trust-worthy than one that is just getting by.
Are their products / services recommended by impartial reviewers, either actual customers (review sites like G2, Gartner Peer Insights, TrustRadius, etc.) and/or other industry experts (Forrester, Gartner, Tech Radar, CRN, etc.)?
Are their leadership and employees frequently talking on LinkedIn and in the media about problems you identify with?
Do they understand your challenges and offer data-driven ideas for improving and embracing growth and change – staying ahead of the curve?
These are all signs to look for while evaluating a company for competence.
Reason #2 to Trust an IT Vendor: Benevolence
While no one would say they don't care about a company's competence, let's be honest: we care most of all about whether someone has our best interests at heart.
With that in mind, it's equally important to evaluate vendors by their concern for and dedication to others – namely, to you as a potential client.
For example, is the company thoughtfully engaging with you and proposing solutions to your problems even before you commit to a purchase?
Are they willing to go the extra mile for you before you sign on the dotted line? Recent research from the University of Michigan shows that "suppliers who are willing to invest up front in technology that will benefit the buyer are more likely to be trustworthy in later transactions."
Going further, does the company "put their money where their mouth is" by supporting charitable causes or furthering industry-wide progress apart from profit-centered motives?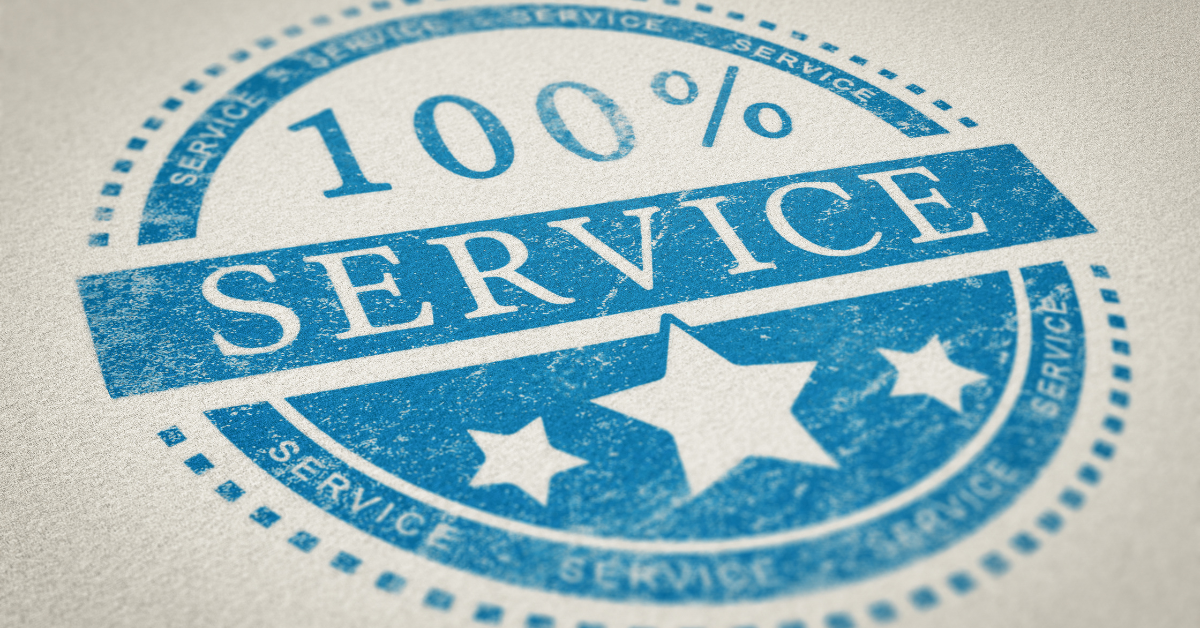 "Our Feedback Inspired Custom Product Enhancements"
– Capacity Planner, Financial Institution
Reason #3 to Trust an IT Vendor: Integrity
Finally, you can't trust a vendor without believing they have integrity – from the top of their leadership down to the individuals who work directly with you.
Integrity conveys an alignment between words and deeds: a sense that promises are kept, that people "walk the talk" and do what they say.
Has anyone in the company over-promised things to you? Or have they been transparent about limitations, potential roadblocks, or divergent beliefs?
What is their reputation in the marketplace? Not all client critiques are totally objective, but word travels fast when any part of an organization acts disingenuously towards customers.
Trust is a Two-Way Street
Remember, a company can't help you unless you are also up-front with them. It's critical to evaluate organizations for factors of trustworthiness, but don't hide important details from them in the process.
In discovery calls and demos, vendors can't speak to your challenges and circumstances unless you share that information.
And just like you don't want to hear promises that can't be delivered, vendors don't benefit from false promises or overstatements made by buyers. Be honest about where you are in the buying process and what your hesitations are.
Transparency helps everyone and is something you can do to build a trusted vendor-buyer relationship.
Visual One Intelligence™ is a software-as-a-service that shrinks enterprise cloud, compute, and multi-vendor storage data onto a single pane of glass. Our visibility helps you manage, forecast, monitor, and optimize your infrastructure.
In other words, we make life easier for IT storage & infrastructure teams. Learn more here or schedule a demo anytime.